Granite has been a popular material for making kitchen worktops ever since its initial boom period in the 1970s and it's not hard to see why. Hard wearing, attractive, and hygienic, it provides an ideal surface for preparing food.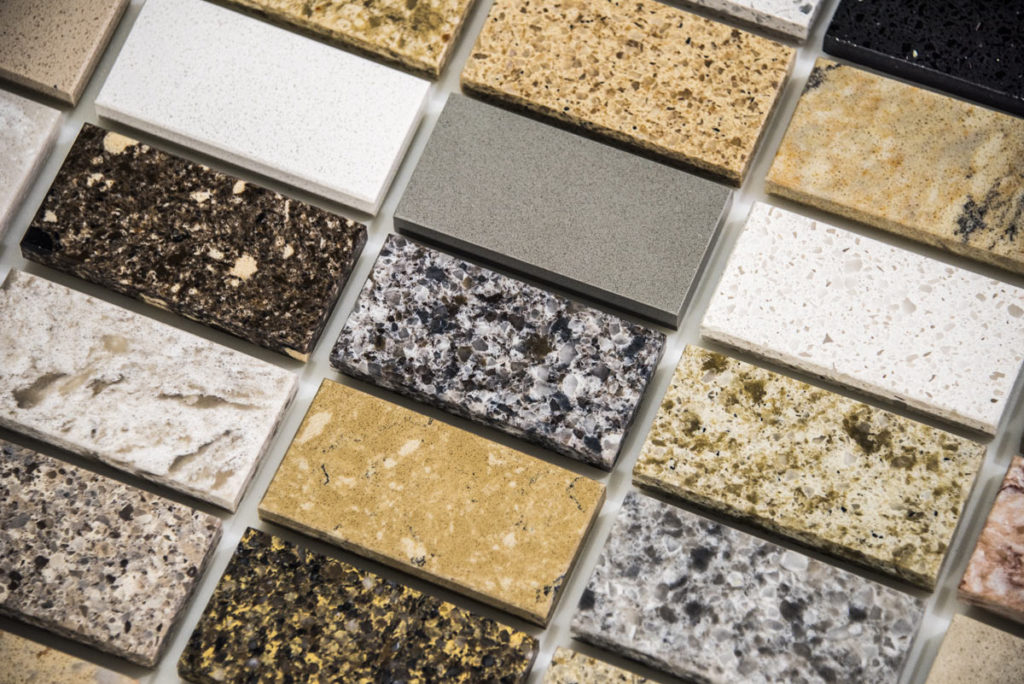 Being carved from natural stone, many people think that granite kitchen worktops are only available in various shades of grey, but nothing could be further from the truth. Natural granite comes in wide variety of colours, depending on the specific mineral content of the stone that they are made from. Here at Modern Worktops alone, we have dozens of colours and shades to choose from. Whether you favour traditional grey granite, the brightness of white granite, the sleek stylishness of black granite, or something else entirely, we have something for you.
Black Granite Kitchen Worktops
When it comes to interior design, black is a colour that never goes out of fashion. It's a timeless classic, adding style and sophistication to any kitchen counter top. We have several types of black granite to choose from, including Absolute Black Extra and Absolute Black Honed that provide a simple, minimalist look. We also have patterned black granite, including Black Labrador and Angola Black. If you prefer a plain black surface with eye-catching specks of contrast colour, consider our Blues in the Night, or our Star Galaxy granite.
Grey Granite Kitchen Worktops
Grey granite usually forms alongside black granite, as an offshoot of the original slab. Grey is a popular colour for kitchen surfaces, giving a reassuring, utilitarian feel to a room. From a design perspective, many forms of grey granite are, technically speaking, blue or green, given a delicate coloured-tinge to the stone. These include Emerald Pearl, Volga Blue, and Blue Pearl Extra.
White Granite Kitchen Worktops
As with our range of black granite, white granite kitchen worktops offer several styles and patterns to suit your particular needs. From the gentle speckling of our Kashmir White stone, to the attractive swirls and shadows in our Alaska White granite, there are many visual textures to choose from. We also stock several types of white sparkle granite – such as Bianco Sardo and Labradorite White, that produce a glittery effect under direct light.
Other Granite Kitchen Worktops
Of course, you're not limited to a monochrome spectrum. Granite worktops are available in a wide variety of warmer, earthier colours. The most common variants include reds, browns, yellows, and golds, of which some of our most popular are Baltic Brown, Giallo Veneziano, Madura Gold, and Rosa Porrinoh.
We supply and install high-quality granite kitchen worktops across the South East. Whether you're in London, Essex, or Hertfordshire, you can rely on us to deliver beautiful, cut-to-measure worktops in the colour of your choice. Call us on 01992 721 802 or 01708 914 101, or send an email to info@modernworktops.co.uk. A member of our team will be happy to discuss your requirements and provide you with a free, no-obligation quote.